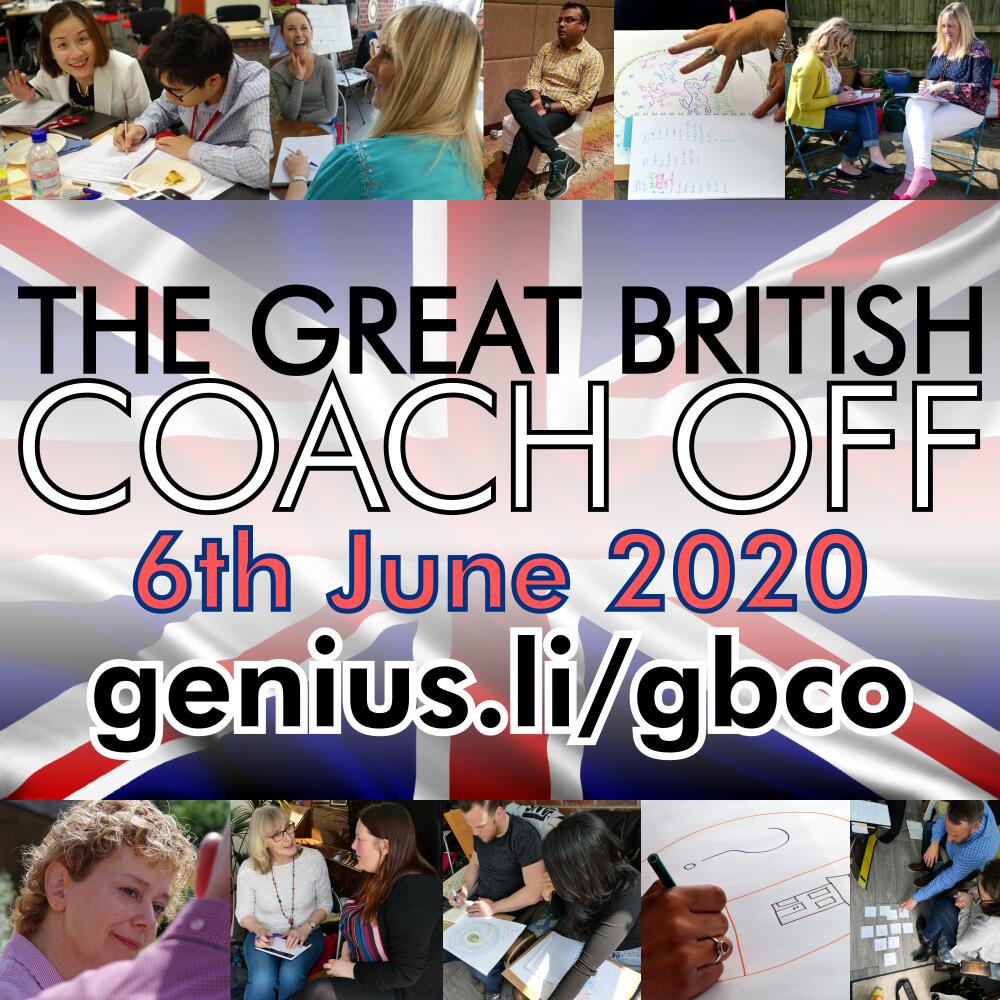 The Great British Covid-19-Off is postponed until you can all come round for tea and scones.
Do you want to challenge yourself and push your coaching skills to levels you could only imagine?
Do you find co-coaching groups a little too... Gentle? Friendly? Nice?
Do you believe that you can only get better by working with people who are better, people who challenge you, people who can give you the direct feedback that you need?
Or would you prefer to carry on being an average coach?
Join me on Saturday 6th June 2020 for a very special event - The Great British Coach Off. It's not a competition to be the last coach standing, but if it were, wouldn't you want to be the winner?
This is an opportunity to push your coaching skills to the limit, and then keep on pushing until you break through your own barriers which have been holding you - and your clients - back. Be more than you ever imagined, and deliver a level of impact to your clients that will have them queuing at your door.
The format is simple. 10 coaches. A series of structured coaching sessions. Ruthless, honest, developmental feedback. Learning. Challenge. Victory.
Be there, or let your clients settle for second best.
Get your ticket for £50 including refreshments and snacks on Eventbrite